Tantalise your taste buds and experience a taste of Africa right here in Leicester. At Tabys Café & Restaurant, we have a huge range of dishes available to suit all tastes and dietary requirements. The little ones are never left out with a dedicated children's menu available and we're always happy to make slight tweaks to dishes to meet your individual requirements.
We pride ourselves on our commitment to create stunning meals at an affordable price and we offer collection, delivery and eat in options. If you're in a rush, feel free to call your order in ahead of time and we'll make sure that it's ready and waiting for your arrival. Our chefs have trained at some of the most prestigious restaurants in both Nigeria and Paris, setting us apart from some of our competitors. So if you're looking for an afro-fusion restaurant for your next get together or special occasion, give us a call to book.
Nigerian soup such as: Egusi, Efo riro and seafood Okra are available in a bowls. Please talk to a member of staff for inquiries.
We provide catering service for special events. Get in touch today!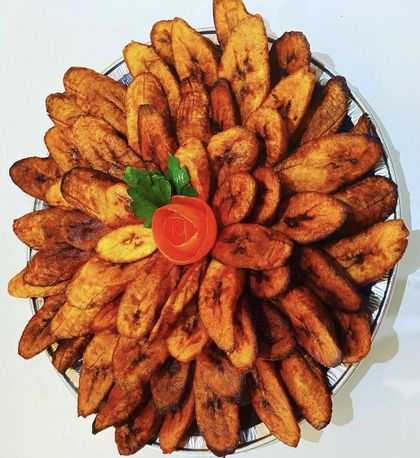 Food, drink and dessert menu
Contact us
01164827192
info@tabysrestaurant.co.uk
Find us
200 Sandhills Avenue,
Leicester, LE5 1PL
Business hours
Mon – Fri9:00 am – 7:30 pm
Saturday10:00 am – 7:30 pm
SundayClosed